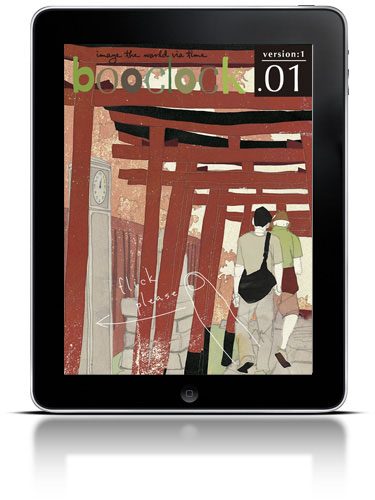 booclock is a time-themed iPad art book.


It contains a collection of various "landscape with a clock" illustrations.
The clocks drawn show the current time just like a real clock.

booclock is also collecting everyone's "landscape with a clock" photographs.
Photographs can be posted via the "POST" section on this webpage.
Some of the photographs sent will form the basis of new illustrations.
They will bedelivered irregularly and updated like a quarterly magazine.


Someone's time in a city somewhere.
Stay tuned for the next update.
| Notice |
-The displayed time is the local time your iPad is set to
-Free to update
-Selection of the photographs is solely at our option.
-Copyright to the illustrations created from the selected photographs belongs to bolabo.lab.